The Friends of the Library Serendipity Store is located on the 2nd floor of the Eureka Main Library, 1313 Third St. in Eureka. We have a large selection of new and vintage books, magazines, and videos, with inventory added daily. Serendipity was founded in October, 1999 and recently passed $500,000 in sales.
Tuesday - 12:00-4:30
Wednesday - 12:00-7:30
Thursday - 12:00-4:30
Friday - 10:30-4:30
Saturday - 11:00-3:30
Other Reasons to Shop Serendipity
Donating Materials to the Humboldt County Library
We appreciate your donation of new and used books, audio books, CDs, DVDs and posters. Donations not needed for the library collection will be sold through Serendipity Book Store, the internet, or quarterly book sales. All proceeds from these sales go to the library to purchase new materials.
Donations of up to two bags may be dropped off at the circulation desk or in the book store (2nd floor) during library open hours. To make an appointment to drop off larger donations contact the Friends at 707 269-1995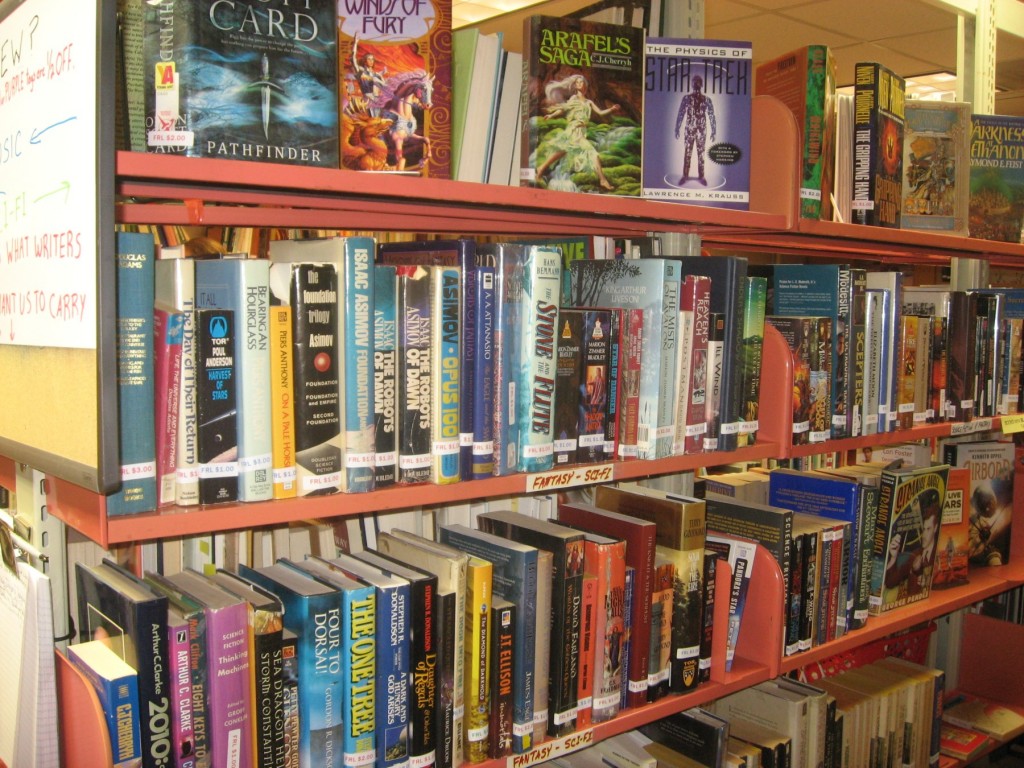 The following types of materials cannot be accepted as donations:
Materials which are missing pages, torn, stained, mildewed, or damaged; textbooks older than five years; Readers Digest book sets; Time-Life sets, or Encyclopedias; computer software manuals older than three years; magazines and professional journals.
Please be sure that these materials are not included with your donation as disposing of damaged materials requires considerable cost and labor. If you have questions about what materials can be accepted please call the Friends at 707 269-1995.
Thank you for your support!
Donations may be delivered to the branch libraries during library open hours.