Friends of the Redwood Libraries
Book Sale Oct 24-25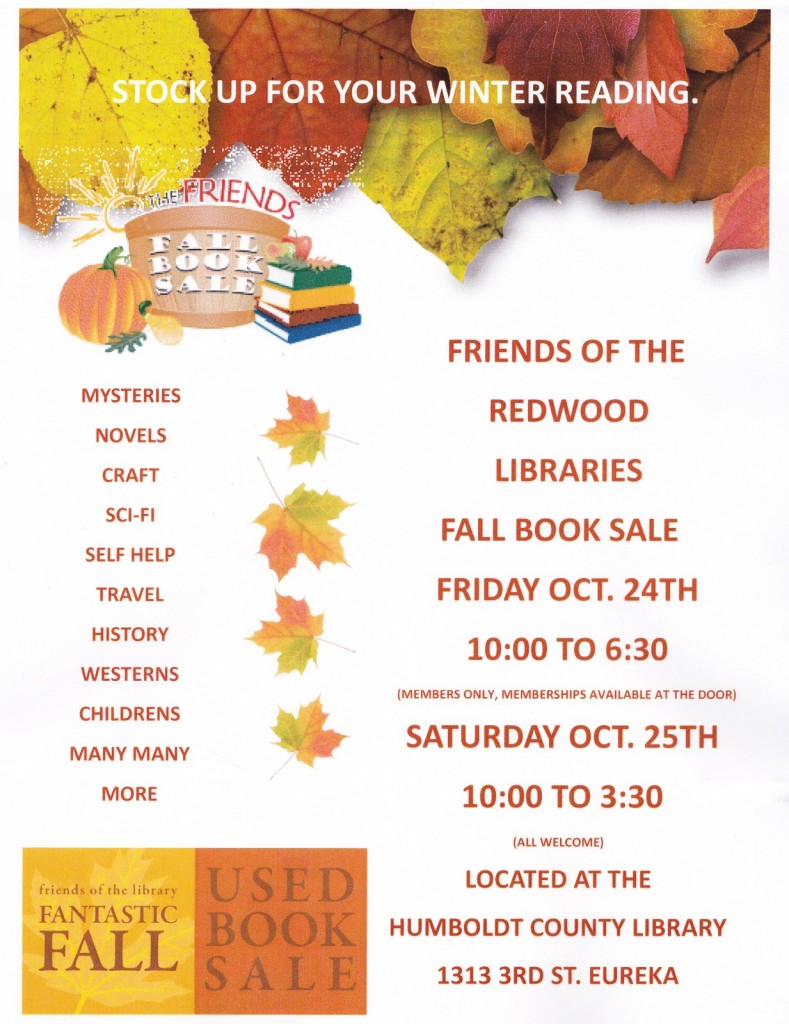 ---
78rpm & 45rpm Records Return To Serendipity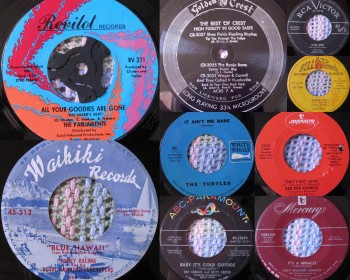 Have you seen the eclectic mix of blues, jazz, pop, and country records, now in Serendipity Book Store? Lots of artists you know, many artists you'll be happy to stumble across, all singing and playing lost gems from an earlier age. All records just 25 cents each.
---
All New 'Old Friends' in Serendipity
Buddy, can you spare a buck?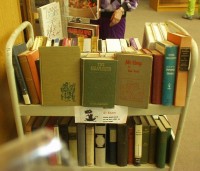 What's old can be new again. Even jet planes have rear view mirrors. Relax, try a little 'Old Gold'.
'Freshened' every week with 'new' Friends.
Incoming up top. Book Sale bound at the bottom.
---
All Vintage Sheet Music 25 Cents Each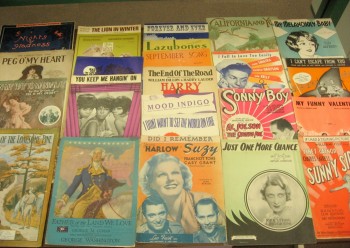 At Serendipity Book Store. Thanks to a generous donation of sheet music, we now have several vintage pieces of sheet music with colorful covers of stars of stage and screen, great movies and stage shows, song writers and singers. Many pieces are ready to be framed, or slipped into a picture album.
---
Classy Art Book Marks for Classy Books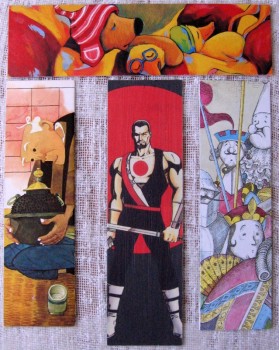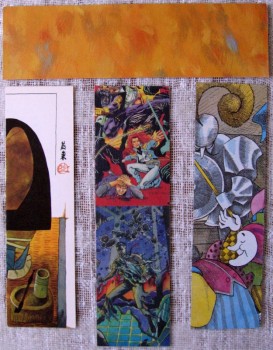 When I'm 'Out and About', any old piece of paper will do to mark my place for my traveling book buddy. When I'm home, however, I usually have 3 or four books going at the same time, and for the home team I like to use my 'A' team of book marks. Thanks to the talents of Dolores Guffey I have a few stellar literary book marks, and thanks to some local artists I have some classy art book marks. Both are available at the Serendipity book store for just $2 each. You get a cool way to hold your place, and you help support your Humboldt library system, a terrific win-win situation.
---
Rack in the Back Freshened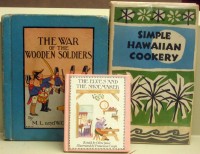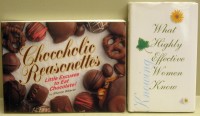 The Name Your Own Price rack in the back of Serendipity Book Store has been freshened with new little pocket books and big coffee table books. Lots of new, old, eclectic, and informative books. The perfect little something for your pocket, or great big scenic book for your arm chair travel.

---
Sponsor Our 2015 Art Calendar
The Friends of the Redwood Libraries' Children's Art Calendar provides an outlet for our talented young Redwood community artists, as well as raising funds for the libraries.
You can help! Become a sponsor for our 2015 Art Calendar. Check our Art Calendar page for more details or download our sponsorship form.
---