The 2014 Children's Calendar is out now and sales have begun. Prices
haven't changed—one can be yours for just $5.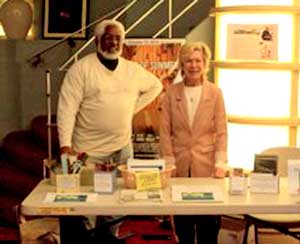 They can be obtained in the Serendipity Book Store upstairs in the Eureka Main Library or at the check-out desk. There will also be some at the check-out desks in the branch libraries.
We're trying something new this year by offering the calendars, note cards, and bookmarks at some venues during Eureka's Arts Alive! on the first Saturday night of November and also December. Look for us at the Eureka Theater, 612 F Street, and Eureka Fabrics, at 2907 F Street.
There will also be calendars in the gift shop at the Redwood Art Association gallery at 603 F Street in Eureka.
Check out all the fantastic art on our Calendar page.
You may also order a calendar (or several!) online: