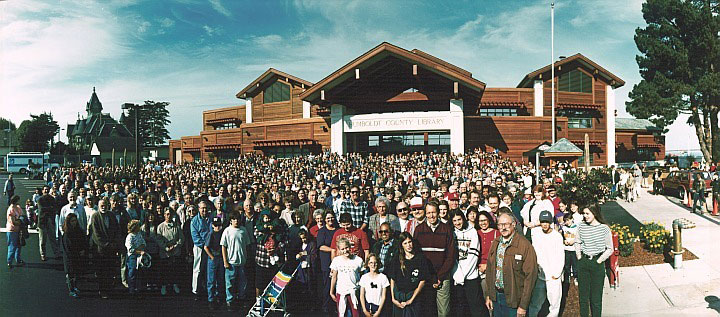 We are the Friends of the Redwood Libraries, volunteers whose goal is to support the Humboldt County Library System.
The Children's Author Festival is on the way! Authors will be visiting 60 schools in the county to talk to students on October 19th and 20th. They will be signing books at the Eureka Main Library on Saturday, October 21, from 10 a.m. to 2 p.m. You can buy the authors' books and have them signed and dedicated to the child (or adult) of your choice. These autographed books make great Christmas or birthday presents! 
Check the Humboldt County Children's Author Festival website for more information.
October 27 - 28
Fridays, 10:00am - 5:00pm (Members Only)
Saturdays, 10:00am - 3:30pm (Public Sale)
The Friends of the Library Serendipity Store is located on the 2nd floor of the Eureka Main Library, 1313 Third St. in Eureka. We have a large selection of new and vintage books, magazines, and videos, with inventory added daily.
Thank you for your interest in supporting the Friends of the Redwood Libraries! It is through the generosity of our new and existing members that we are able to support our local libraries.
We offer two convenient ways to join. You may download and print the Friends of the Redwood Libraries membership form and mail it or bring it in with your payment. Or you can join or renew your membership online.