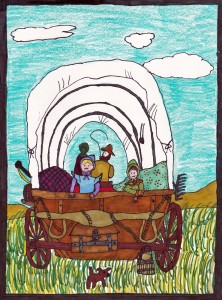 It's that time of year again! All children ages 5 to 12 are invited to enter our 2015 Friends of the Redwood Libraries Children's Art Calendar contest.
This is our fifth year of producing this Art Calendar.
Check our Art Calendar Page for details on this year's theme, how kids can enter the contest and how you can become a calendar sponsor.