Friends of the Redwood Libraries
Serendipity Resolution
On April 4th, the Humboldt County Board of Supervisors enacted a resolution recognizing and applauding the FRL Serendipity Bookstore's $500,000 sales achievement.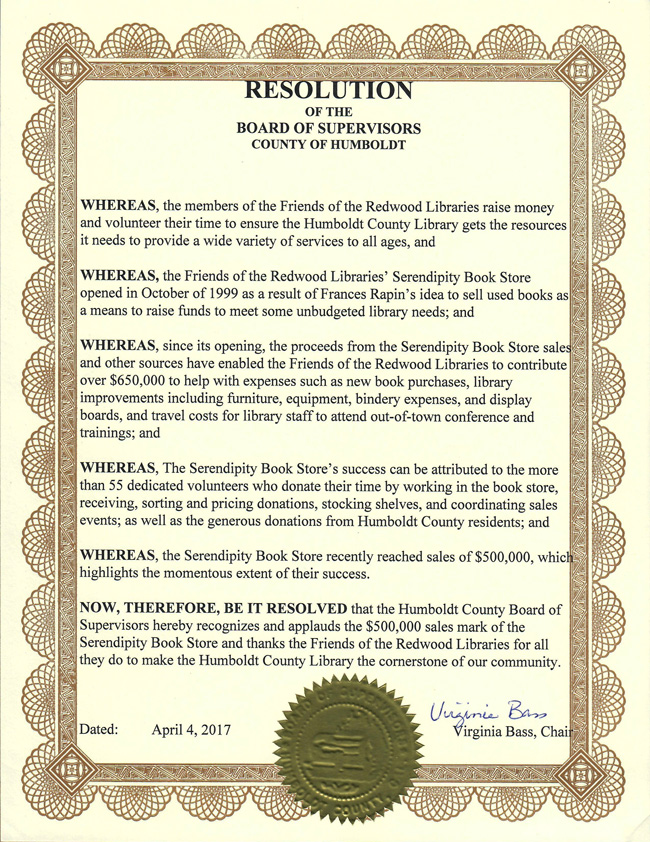 ---
Call For Calendar Art
It's that time again! We are inviting all children, from age 5 to 12, to enter a drawing to be considered for the 2018 calendar! If a child in your life has a favorite book or character in a book, we'd love to see it!
You can download a Calendar Art Application Form here. Applications are also available in the Serendipity Book Store and the children's section of the Eureka Main Library. You may also send an e-mail to rmtuck@suddenlink.net and receive an application by email.
If you would like to be a sponsor to help defray the cost of the printing of the calendar you can send any amount, marked "Calendar" to Friends of the Redwood Libraries, P.O. Box 188, Eureka, CA 95502. Your donation is tax deductible.
---
FRL Annual Meeting
SAVE THE DATE!
SATURDAY, MAY 20, 2017, 1:30 P.M.
ANNUAL MEETING
State of the Library, Library Director, Vanessa Christman.
Election of officers.
Community Service Award: Scott Brown and Eureka Books.
PROGRAM: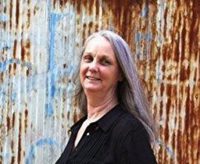 The speaker for our Annual Meeting will be author Pamela Foster. She has written novels, Redneck Goddess and Bigfoot Blues, as well as Clueless Gringoes in Paradise, memoir of her move with her husband to Panama with "nothing but a suitcase and two giant service dogs"; and My Life with a Wounded Warrior, a collection of essays chronicling her struggles as the spouse of a disabled vet. Her latest work is a literary Western novel, Ridgeline.
We'll see you at the Annual Meeting!
---
Serendipity reaches $500,000 in sales!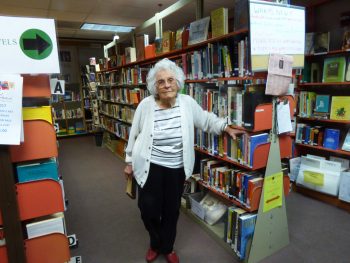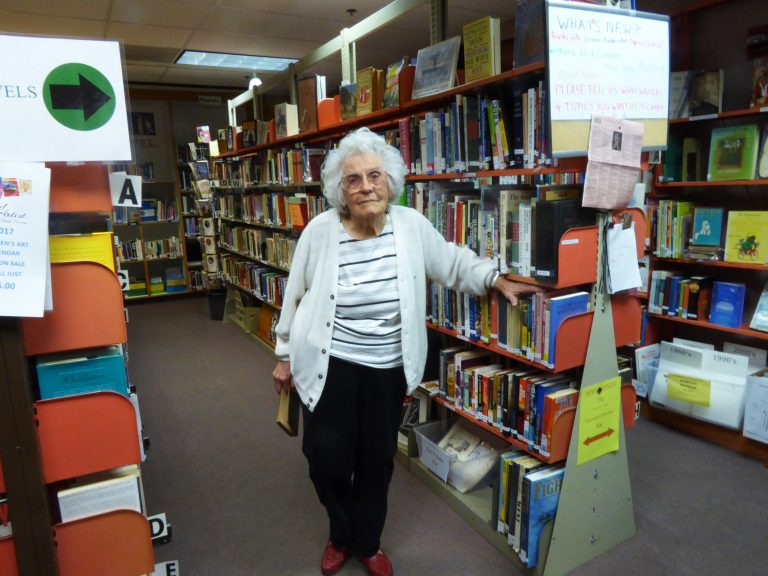 FRL's Serendipity Book Store has achieved $500,000 in sales! The Friends of the Redwood Libraries wish to thank our wonderful customers, members, volunteers, our generous community and the library for supporting the bookstore. Serendipity Book Store is located on the second floor of the Eureka branch library at 1313 Third St., Eureka, and is open during library hours, closing 30 minutes before the library closes.
Serendipity was founded over 20 years ago by the Friends under the guidance of treasured volunteer Frances Rapin and is staffed with a dedicated team of volunteers. New titles are added frequently, so stock is never predictable and always interesting. Check our Serendipity page for more information on hours and our donation policies.
The Friends' mission is to support the Humboldt County Library system. Money generated by store sales supports book purchases, the biennial Authors Festival, and enrichment programs for children in the community. Please consider a volunteer position with the Friends of the Redwood Libraries!
---
Winter 2017 Book Sale Result!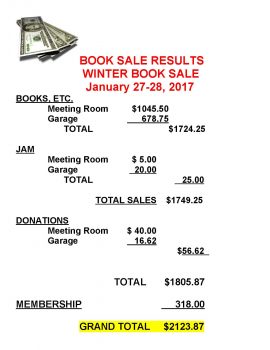 ---
FRL Book Sales 2017
Upcoming Book Sale Dates in 2017
January 27 – 28

April 28 – 29

July 28 – 29  Buck-A-Bag

October 27 – 28
---
Fall 2016 Book Sale Result!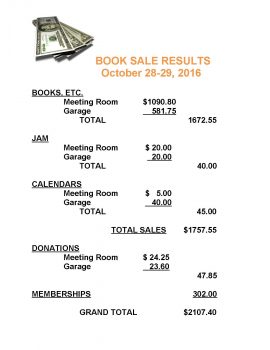 ---
LP's and 78's Return to Serendipity!

Not Your Bargain Bin Flotsam. Most of the LP's are in pristine condition. Blues, Jazz, Country, Western Swing, Folk, and Pop. New additions every week. Just 24 cents a disc. Bonanza!
---
Vintage Image Magnets in Serendipity

Handmade from graphics from distressed books and magazines, with strong magnets to handle Family Sized Shopping Lists, Student Research, Plot Points for Your Great American Novel! From $1 to $3, in the Serendipity Book Store, 2nd Floor of the Humboldt County Library.
---
Fortuna Family Literacy Night

Check out Fortuna Family Literacy Night!
---