Friends of the Redwood Libraries
FRL Book Sales 2017
Upcoming Book Sale Dates in 2017
January 27 – 28

April 28 – 29

July 28 – 29  Buck-A-Bag

October 27 – 28
---
Fall 2016 Book Sale Result!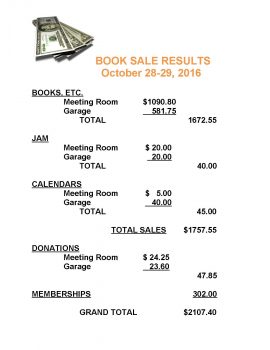 ---
LP's and 78's Return to Serendipity!

Not Your Bargain Bin Flotsam. Most of the LP's are in pristine condition. Blues, Jazz, Country, Western Swing, Folk, and Pop. New additions every week. Just 24 cents a disc. Bonanza!
---
Vintage Image Magnets in Serendipity

Handmade from graphics from distressed books and magazines, with strong magnets to handle Family Sized Shopping Lists, Student Research, Plot Points for Your Great American Novel! From $1 to $3, in the Serendipity Book Store, 2nd Floor of the Humboldt County Library.
---
Fortuna Family Literacy Night

Check out Fortuna Family Literacy Night!
---
Literate Post Cards and Mini Art

Whether you're sending a message, or styling your walls, these one-of-a-kind post cards are sophisticated stand-outs. In the Serendipity Book Store, $2 each.
---
Book Marks ala Fabulous!

Distinctive book marks for the discerning reader. Each book mark is one-of-a-kind. $2 each, in the Serendipity Book Store.
---
78rpm & 45rpm Records Return To Serendipity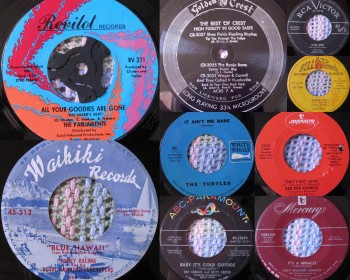 Have you seen the eclectic mix of blues, jazz, pop, and country records, now in Serendipity Book Store? Lots of artists you know, many artists you'll be happy to stumble across, all singing and playing lost gems from an earlier age. All records just 25 cents each.
---