Friends of the Redwood Libraries
Serendipity reaches $500,000 in sales!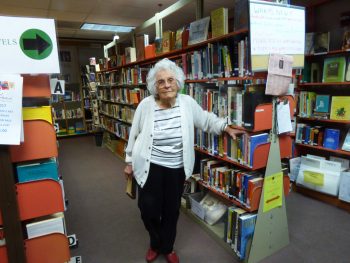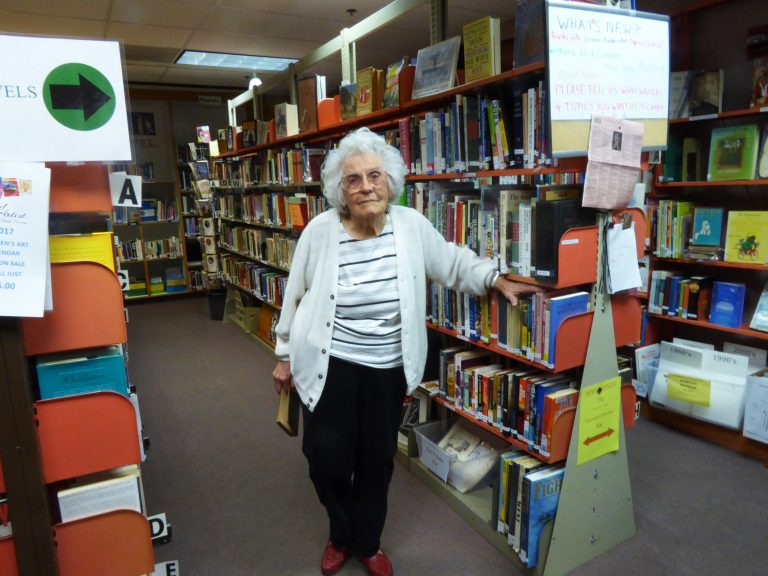 FRL's Serendipity Book Store has achieved $500,000 in sales! The Friends of the Redwood Libraries wish to thank our wonderful customers, members, volunteers, our generous community and the library for supporting the bookstore. Serendipity Book Store is located on the second floor of the Eureka branch library at 1313 Third St., Eureka, and is open during library hours, closing 30 minutes before the library closes.
Serendipity was founded over 20 years ago by the Friends under the guidance of treasured volunteer Frances Rapin and is staffed with a dedicated team of volunteers. New titles are added frequently, so stock is never predictable and always interesting. Check our Serendipity page for more information on hours and our donation policies.
The Friends' mission is to support the Humboldt County Library system. Money generated by store sales supports book purchases, the biennial Authors Festival, and enrichment programs for children in the community. Please consider a volunteer position with the Friends of the Redwood Libraries!
---
Annual Library Day in Fortuna
Friends of the Fortuna Library
Annual Library Day March 11.
Book sale 10:00am-7:00 pm
Dinner 5-7
Veteran's Building, Main Street, Fortuna
---
Winter 2017 Book Sale Result!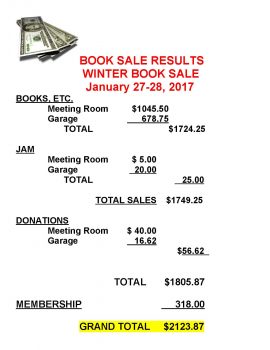 ---
FRL Book Sales 2017
Upcoming Book Sale Dates in 2017
January 27 – 28

April 28 – 29

July 28 – 29  Buck-A-Bag

October 27 – 28
---
Fall 2016 Book Sale Result!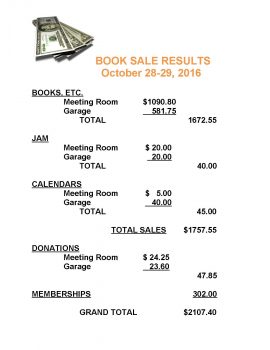 ---
LP's and 78's Return to Serendipity!

Not Your Bargain Bin Flotsam. Most of the LP's are in pristine condition. Blues, Jazz, Country, Western Swing, Folk, and Pop. New additions every week. Just 24 cents a disc. Bonanza!
---
Vintage Image Magnets in Serendipity

Handmade from graphics from distressed books and magazines, with strong magnets to handle Family Sized Shopping Lists, Student Research, Plot Points for Your Great American Novel! From $1 to $3, in the Serendipity Book Store, 2nd Floor of the Humboldt County Library.
---
Fortuna Family Literacy Night

Check out Fortuna Family Literacy Night!
---
Literate Post Cards and Mini Art

Whether you're sending a message, or styling your walls, these one-of-a-kind post cards are sophisticated stand-outs. In the Serendipity Book Store, $2 each.
---
Book Marks ala Fabulous!

Distinctive book marks for the discerning reader. Each book mark is one-of-a-kind. $2 each, in the Serendipity Book Store.
---