July 28 - 29 Buck-A-Bag
October 27 - 28
February 2 - 3
April 27 - 28
August 3 - 4  Buck-A-Bag
October 19 - 20
Fridays, 10:00am - 5:00pm (Members Only)
Saturdays, 10:00am - 3:30pm (Public Sale)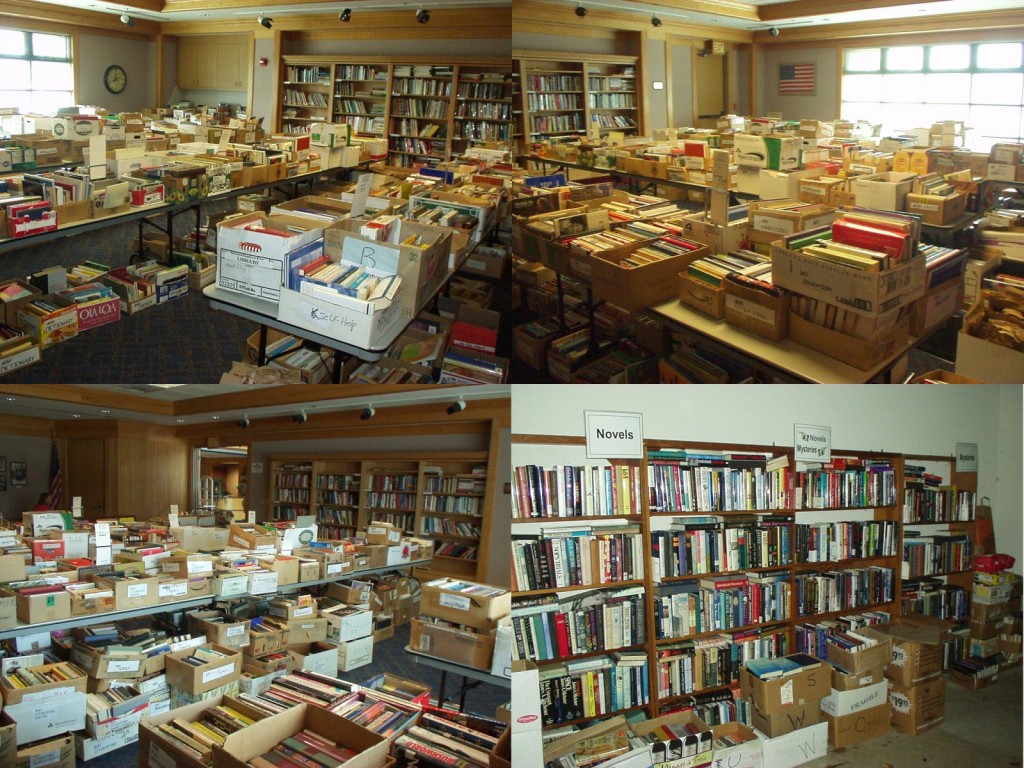 Become a member to attend the Members Only Friday sales and get first choice on book sale items. Download a membership form, join online, or join the day of the sale.
Fiction is sold in the Garage.
Regular sales price is just $.50 a book, hard cover and soft cover.
Non-Fiction, Poetry, and Literature is sold in the 1st Floor Meeting Room.
Regular sales prices are as follows:
Adult Books: $1 for hard cover, $.50 for soft cover.
Children and Young Adult Books: $.50 for hard cover, $.25 for soft cover.
Videos on DVD, Music CD's, Audio Books, Vinyl and shellac records (78, 45, 33 1/3): 3 for $.25.
Videos on VHS: 3 for $.25, 1 Bag for $1.
You can also check out our collection of vintage and antique books for sale online at Abe Books.