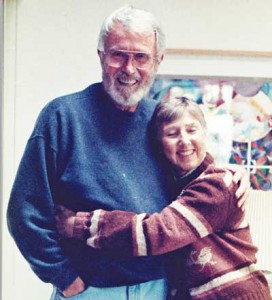 I met Roger when he joined the FRL board. He was instrumental in the startup of the Children's Art Calendar 3 years ago. It has been a successful fund raiser, yes, but more than that it was a celebration of the young artists of the Redwoods. He was smart, funny, and a hard worker. It was a privilege and an honor to work with him. He will be sorely missed.
As noted in his obituary:
He was known as a light-hearted, gregarious person who genuinely loved people and was a keen observer of character. He had a special ability to lift ones' spirits and was dearly loved.
The full obituary may be read at www.times-standard.com where you may sign the guest book if you wish.