The Annual Meeting of the Friends of the Redwood Libraries will be held on Saturday, June 23, at 1:30 p.m. in the meeting room of the Eureka Main Library at 1313 Third Street. Candidates for officers and board members will be elected. 
The Friends Community Service Award is given annually to a resident in recognition of their meaningful contribution to Humboldt County. This year the award will be presented to Eric and Viviana Hollenbeck to recognize their long-standing support of the community.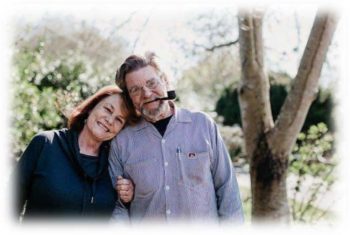 Eric and Viviana Hollenbeck founded Blue Ox Millworks in 1973 and, over time, Eric became a master craftsman, creating custom architectural woodwork for historical homes here in Humboldt County and worldwide. Through the years, the Millworks has expanded to include youth programs with a radio station and a program for war veterans. Chosen because of the knowledge and skill of the craftspeople at the Millworks, the School for Veterans was selected to authentically reproduce the hearse that carried Abraham Lincoln's body in Illinois. The millworks is now known as the Blue Ox Millworks and Historical Park. 
Please join us for a memorable Annual Meeting.There will be drawings for door prizes, and light refreshments will be served afterward.